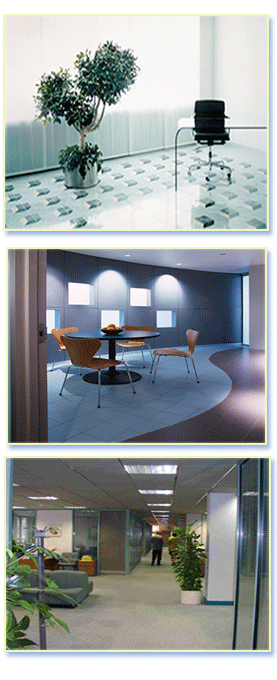 Call Us Today!!
Decorator's Carpet Care, Inc.
1335 Kingsley Ave. #1688,
Orange Park, FL, 32067
(904) 215-9288
Our Specialized Services

Quality Carpet Cleaning and Maintenance
Your clients and guests might not notice clean carpets, but they will always notice spots, spills, and neglect. With Decorator's Carpet Care, carpets made ugly by years of foot traffic and employees' dripping coffee mugs are things of the past. Have you ever had a cleaner "seem" to get the stains out, but then notice that after a few days they start sneaking back? We use a specialized soil crystallizing treatment that means carpets stay cleaner longer, spill stains are usually removed permanently, and your carpets are the best you've ever seen! We also work with you to maintain your carpets, because our customer commitment doesn't end with the carpet cleaning. It's just the beginning of a working relationship that will last for years.

Office Seating and Fabric Panel Cleaning
While these are not areas that always look the dirtiest in an office, let's take a minute to talk about office chairs and cubicle walls. A typical office chair, used as a community parking space, has many times more contaminants than any restroom fixture. Why? Because restrooms are cleaned regularly, and the office chair has most likely never been cleaned.
Fabric cubicle panels have a similar problem. Along with muffling the sound of your neighbors' business calls and easy listening radio station, those walls are also capturing all the germs emanating from their sneezing, coughing, and breathing. Those absorbent walls also don't have much of a defense against dirty fingerprints, spills, and dust. Given the choice between an "emanations policy" and having them cleaned, your employees will thank you for choosing Decorator's Carpet Care to clean and sanitize their areas' carpets, walls, and seating (They may or may not thank you for fewer sick days!).
Ceramic Tile and Grout Cleaning
Tiled and grouted foyers, lobbies, corridors, and restrooms can often be dramatically improved by our cleaning system. We use a multi-step cleaning process followed by a high pressure extraction rinse. You've seen the water in the janitor's mop bucket, and the condition of the mop, and wondered about the last time they were changed. Over time, that leads to a floor that doesn't seem to ever come clean. With Decorator's Carpet Care, you may be able to see years taken off of a neglected or poorly maintained ceramic tile floor. Often the look of the grout suffers from not being sealed properly in the first place—and we can help with that too.

We serve multiple business, industries, and institutions including (but not limited to):
Commercial Office Space
Class A and B facilities
Single and Multi-story
Churches
Private Schools
Government Facilities
Federal Buildings
State, County, and City Facilities

Military Installations
Event Venues
Meeting Facilities
Resort Rentals and Facilities
Retail Stores
Medical Offices

I.T. Facilities
We are happy to offer a thorough carpet inspection and a sample of our service at no obligation to you!